In some cultures, some plants are grown for fortune and luck purposes. Along with the decoration in the settings and purification of the air in the atmosphere, these plants are considered as they bring luck and fortune to the people and places where planted.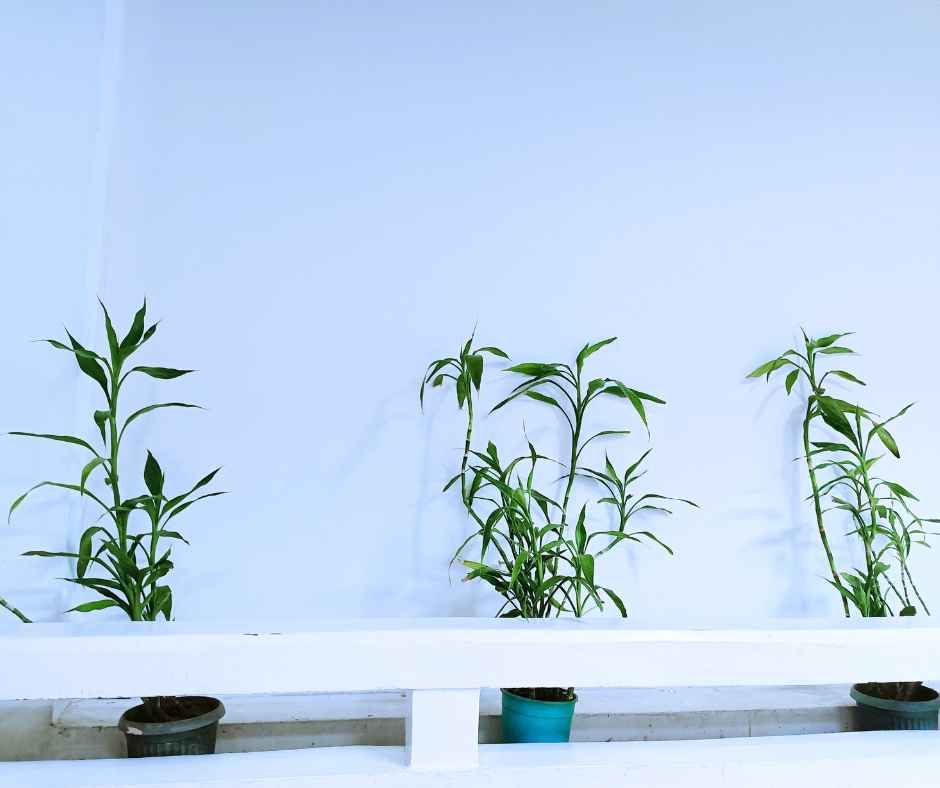 That's why many people are in search of these plants where they can have a piece of luck and good fortune. To raise awareness about that we are going to discuss what are fortune plants, what are their qualities, and how and where these plants can be grown.
Fortune plants
As we know there are many plants available in the market, you can try any one of these. Also, you would be able to attract good luck and fortune with that. Along with that, air purification and decoration will be added features.
There are many fortune plants available in the market. These all plants vary in their qualities, characteristics, and suitability of the plant for a particular climate or region. It is good that you should know all of these so you should be able to decide which one to go with.
Moreover, these plants are easy to grow. Because of these qualities of fortune, these are usually available in many markets with great variety. It will be no surprise that you might find a variety of fortune plants in your area because of their good demand.
As the new year of 2023 happens to come into your life, you are quite fortunate. It's good that you have a love for gardening, a love for plants. You can opt for any of the fortune plants for your garden, home, corporate office, or your workplace desk. Along with the great view and greenery, you would have a piece of good luck as well. These plants not only fulfill the purpose of luck but also add good value to the space.
Types of the Fortune Plants
There are many fortune plants available in the market. these are opted according to the climate of the area, and the place where it is going to be planted. That's why many types and forms of these plants are present in the market. we are going to discuss some of the common and important fortune plants in the market.
Money tree Fortune Plant
The money tree plant is a very famous and common fortune plant that is placed in many homes and corporate settings to attract wealth and luck. It is a very common and important Feng Shui plant. It is placed in the wealth corner which can be a room or work table.
Wealth and luck on the one side is a great plant for the aesthetics of the space. Moreover, it is a great indoor plant as it makes the look expensive. It also needs little care and light to grow and prosper.
Ficus Religiosa Fortune Plant
This plant is also known as the plant which can bring fortune and blessing to the place, besides being decorative. It is also known as the Bodhi Tree; because it is the tree under which Buddha got enlightenment.
So you can plant it to get fortunate and blessed with the enlightenment of Buddha.
Snake plants
Snake plants are other fortune plants that attract luck and wealth along with increasing the beauty of the space where these are being planted. Along with bringing luck, these plants have great looks. You would see that these plants create great space where these are present.
The blue Singapore Orchid Fortune Plant
This plant is very beautiful. It is a flowering plant with great colors. It is the only plant in the orchid plants with real blue color. These flowers and plants give fresh look to the eyes once planted in the space.
These plants according to Feng Shui, not only are beautiful for the space but also attract luck and prosperity to the space where planted. It can be planted both indoors and outdoors. It is an eye-catching plant with great flowers.
Money Plant / Jade plant
His is another Feng Shui plant that is planted to attract luck and prosperity to the space. As its name resonates with the money tree, don't confuse it with that. It is because it is a different fortune plant than the money tree.
It has smooth-edged round-shaped leaves. These leaves are usually considered lucky where these plants are being planted. The jade plants are known for producing positive energy in the space of the plantation. These plants are known for their aesthetics as well as for their easiness of care.
Lucky Bamboo Fortune Plant
This plant needs no introduction at all. It is because it can be seen everywhere for its aesthetics and its ability to bring luck and balance to the space in which it is planted and in the world as well. These plants need water when there is less moisture.
These plants are very decorative. Also, it is believed that these plants balance all the five functions of Feng Shui so that this whole process brings energy and luck to the life of the planter. You can say it brings positive vibes which keep the person positive and motivated.
There are other fortune plants also which are available in the market. We have mentioned some of the important and which are commonly used for this purpose. You can opt for any of them according to your need, and availability of space. Once planted you will surely enjoy it.
Taking care of the fortune plants
Taking care of fortune plants is quite easy. That's why these are preferred in even small spaces. You just need to make sure some of the basic steps which are you can say necessary, and you are good to go.
Sunlight requirements for fortune plants
Many gardeners who have experience in the plantation of fortune plants think that these plants need a mix of sunlight. They don't need full exposure and also not full avoidance. You will have to rotate the plants to keep them healthy.
Soil requirements for fortune plants
These plants grow well when the soil is enriched with nutrients. It is not the case that they will thrive on their own. You can use the potting soil available in the market. also, a PH level of 5 to 7 is good for these plants.
Watering requirements for fortune plants
These plants should be watered when there is a need. As we know excess of everything is bad, the same is the case with fortune plants. Check the upper layer of the soil for moisture. If there is less moisture, then go for the watering. It is because excess watering can lead to diseases.
In short, fortune plants are a true blessing of nature, as discovered by the experts of Feng Shui. You should try these plants as they are easy to grow, and along with bringing luck they also add value to the look of the environment and the atmosphere of the space as well.